Mr. BVR Mohan Reddy is the Founder of Cyient — an engineering services company based out of India with notable clients like The Boeing Company.
On the occasion of World Entrepreneurs' Day, Startup Grind has invited him for its Fireside Chat. Needless to say, the entrepreneurs who gathered were blown away by his perspective — on business and life alike.
Yashwanth Tudimilla (Yash): How did Cyient happen?
BVR Mohan Reddy (BVR): It started with 4 engineers on my dining table at my home. I started my journey at the age of 40, after giving up a well-paid CEO position in a private company. I recall the poem The Dash by Linda Ellis which describes a tombstone, and the inscription of birth year and the death year separated by a dash. The dash is one's life. And I want the dash on my tombstone to mean something. That was my motivation behind choosing this path.
Yash: How did you select the problem to solve with Cyient?
BVR: While everyone is after IT services and technology, I saw a tremendous opportunity in offering engineering services to various companies globally. I started with Digitizing Maps with a B2B model. I brought in processes that let us scale up without compromising quality. Since I had work experience, I made sure I was equipped with all the skills required for the business. I also made sure that my team carries good technical expertise. I focused on exporting the Engineering services to global companies like Boeing.
Yash: How difficult was it to run a B2B business in India?
BVR: I always focused on creating a global network in business. In the initial days, I gave cold calls from yellow pages, for getting my foot in the door. Subsequently, we implemented various strategies in order to get a broader network in the business including investors and M&As of smaller companies who have a solid client base.
B2B in India is harder than abroad. About 98.6% of Cyient's business is from services abroad.
Yash: What is your mantra behind scaling?
BVR: We believe in the philosophy of PPT (People / Process / T-Tools/Technology/Training)
People: Company is always about people. You should take good care of people and motivate them since they are the key to build companies. Employees objectives and Companies objectives should always be aligned.
Process: Company should make sure there are the right processes established. Cyient follows ACE method (Accelerative Competitive Excellence). No matter what happens, customers should never exit the company with the wrong feedback.
Technology: As technology is always changing, it's very important to keep exploring and improving the technology of the company.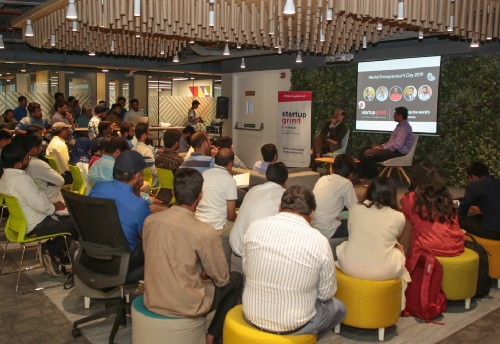 Yash: How do you keep innovating at Cyient?
BVR: Innovation has to happen constantly. Cyient has a unique way to triggering innovative culture within the company.
In our Centers of Excellence, we have an IDEA STREAM TREE. It is a wall, where employees are expected to stick at least two of their innovative ideas. These ideas will be validated on the weekends and worthy ideas from among those will be invested in. We have managerial KRAs linked to innovation.
Yash: What are the fundamentals on which Cyient was built?
BVR: Foundation is "VALUES FIRST" and FIRST stands for
F: FAIRNESS
I: INTEGRITY
R: RESPECT
S: SINCERITY
T: TRUST
Key Stakeholders: EMPLOYEES/ CUSTOMERS / INVESTORS / SOCIETY
Yash: Higher Education has not seen a revision yet. What are your thoughts on it as the Chairman of the Board of Governors of an IIT?
BVR: Out of 15 lakh capacity in Engineering Colleges, only 9.5 lakh students are enrolled. Further, drop-outs are increasing because of the declining quality of education. Even in the software engineering job roles, it is recorded that only 2% of all engineers are eligible for product development. Most of the engineers in India are into service-based roles. This is very appalling.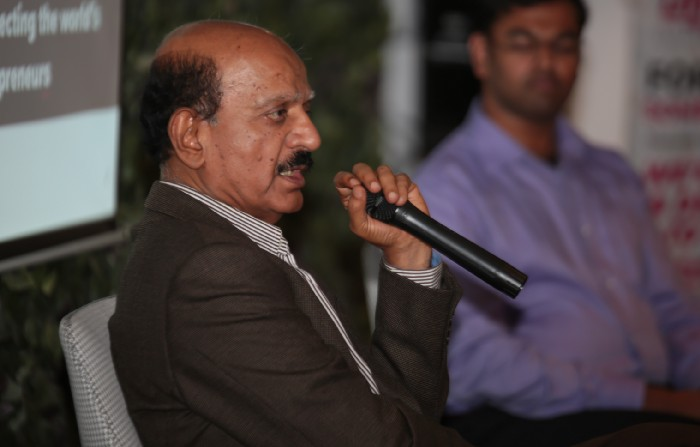 Yash: Is there a transformation in education that is taking place?
BVR: Yes. Absolutely. We are right now in Education 3.0 and heading towards 4.0. What is Education 4.0?
Education 1.0 was the Gurukul system. Knowledge transferred from teacher to student in a classroom atmosphere.
Education 2.0 was through Books. Learners started to read books.
Education 3.0 is Digital Learning. With the aid of Audio and Visual tools, digitizing has made knowledge accessible to anyone with internet connectivity.
Education 4.0 is going to see Flipped Classrooms. The classroom becomes the place for discussion, while the home is where the pre-learning already happens.
Yash: What about primary education?
BVR: Outcomes in school education is of high importance. Currently, we took the initiative and adopted several Government Schools and the results are astounding. We are seeing an increase in girls intake ratio from 15% to 54%, and the pass percentage has raised from 40% to 84%, while the dropout ratio fell from 20% to 4%.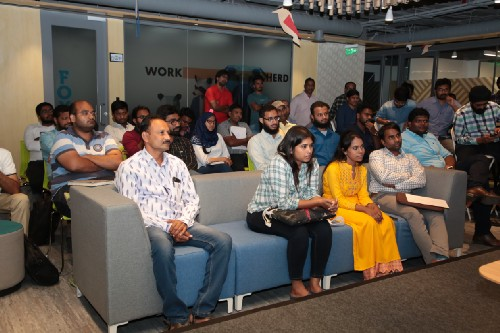 Yash: What are the important traits that entrepreneurs should have?
BVR: A Curious Mind. Every entrepreneur should have a curiosity for things around and should be able to question their own self on why should this function or work the way it does.
Ability to Experiment Things: Entrepreneurs should always be ready to experiment and take certain risks. They shouldn't be worried about the results.
Ability to Analyze: Once they experiment, they should have the ability to analyze the results and see how to progress. It's important to analyze the results to make things work better.
Socialize: They should socialize with others in order to find solutions to problems outside of their own circle.
Yash: As an investor, what do you look for in a startup?
BVR: I ask myself the following questions before making any investment decision —
Is it an idea that is solving a real problem? Try to solve a single problem, there can be multiple problems around you but try focusing on a single simple problem.
Do they have a unique solution: Solution that you provide has to be unique, even if someone wants to copy the solution, it should take him a minimum of 12–18 months. Uniqueness has to be distinctively different. You shouldn't start with an idea of recreating Swiggy, with just a minor differentiation of faster delivery bikes compared to Swiggy.
Is the Team capable?
Are there right values in the organization?
Is the solution globally scalable?
Also, raise money when you don't need money. When your business is doing good and you have enough money, that's when you raise big money.
Yash: Any suggestion to all the young entrepreneurs?
BVR: As an entrepreneur, you need to be perseverant. This is lacking in India. Big dreams take time. Don't give up early.