Web Portal
From the Dashboard, you can access the practice tests subject-wise via the "Your Subjects" section.
1. Select the subject in which you'd like to take a test.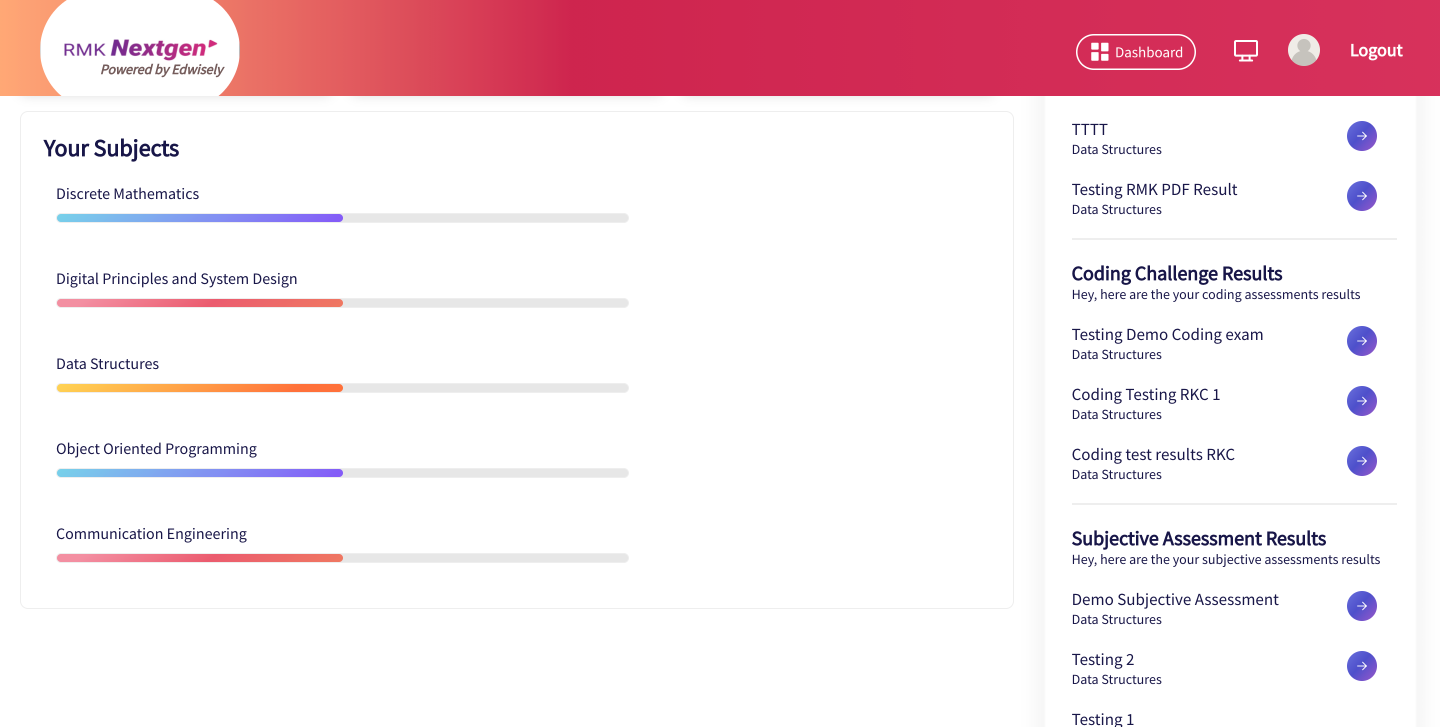 2. Select the Unit in which you'd like to take the test.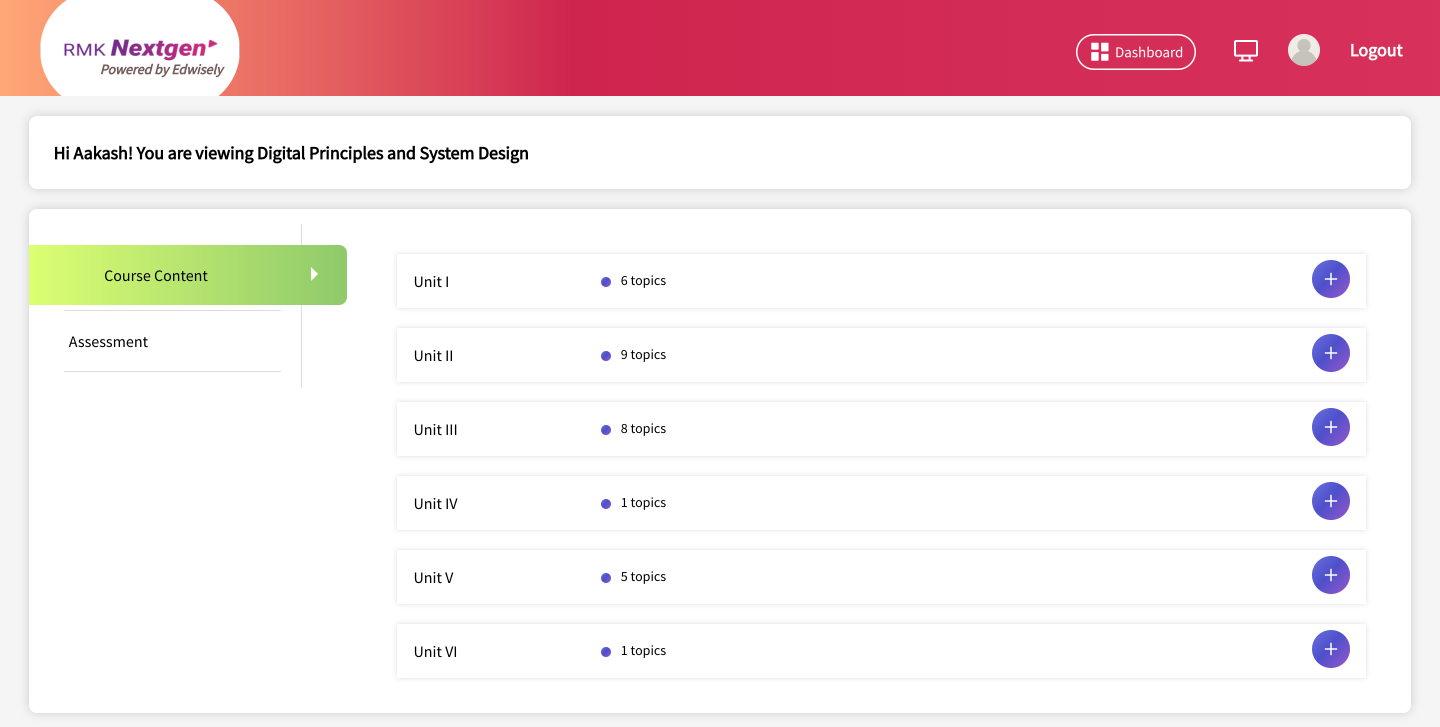 3. Scroll down to the bottom of the Unit and you can see "Unit Test".
Click on "Start" to begin the practice test.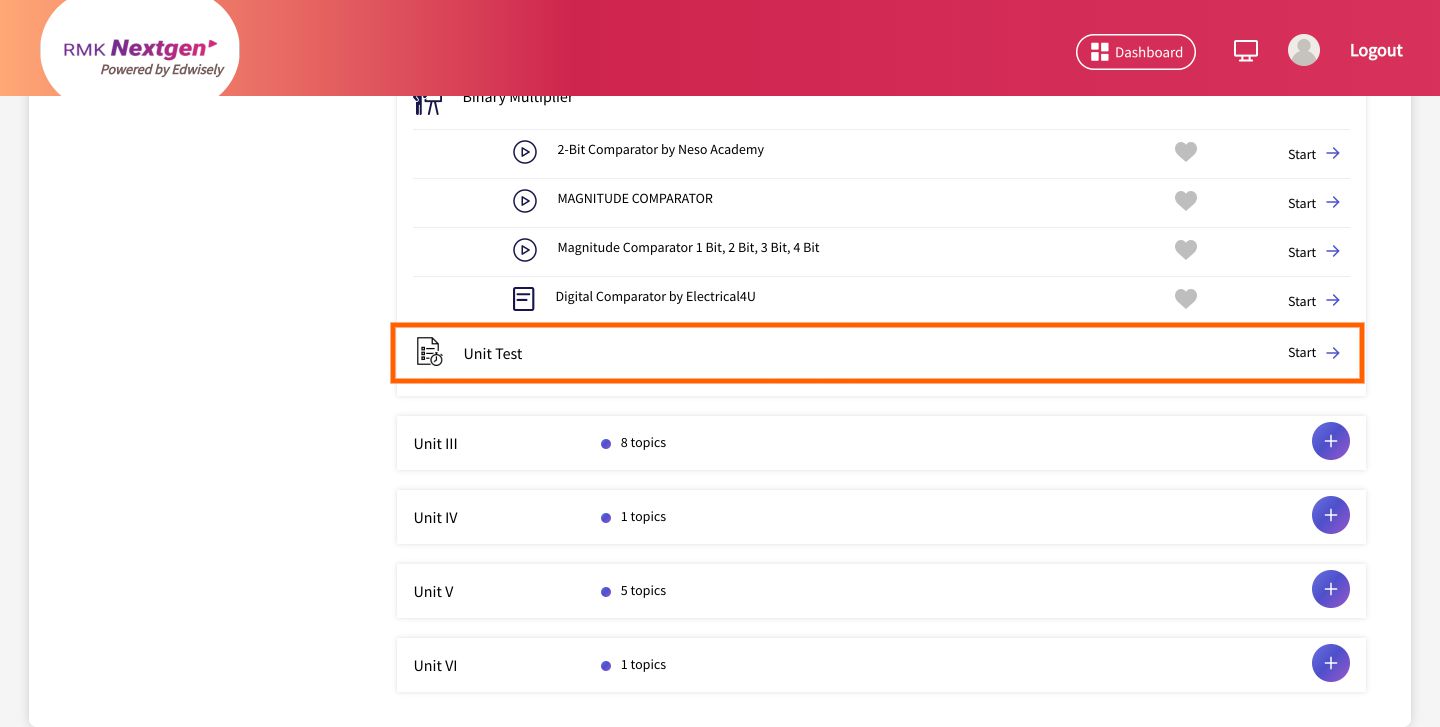 4. Click on Start Test to start the practice test.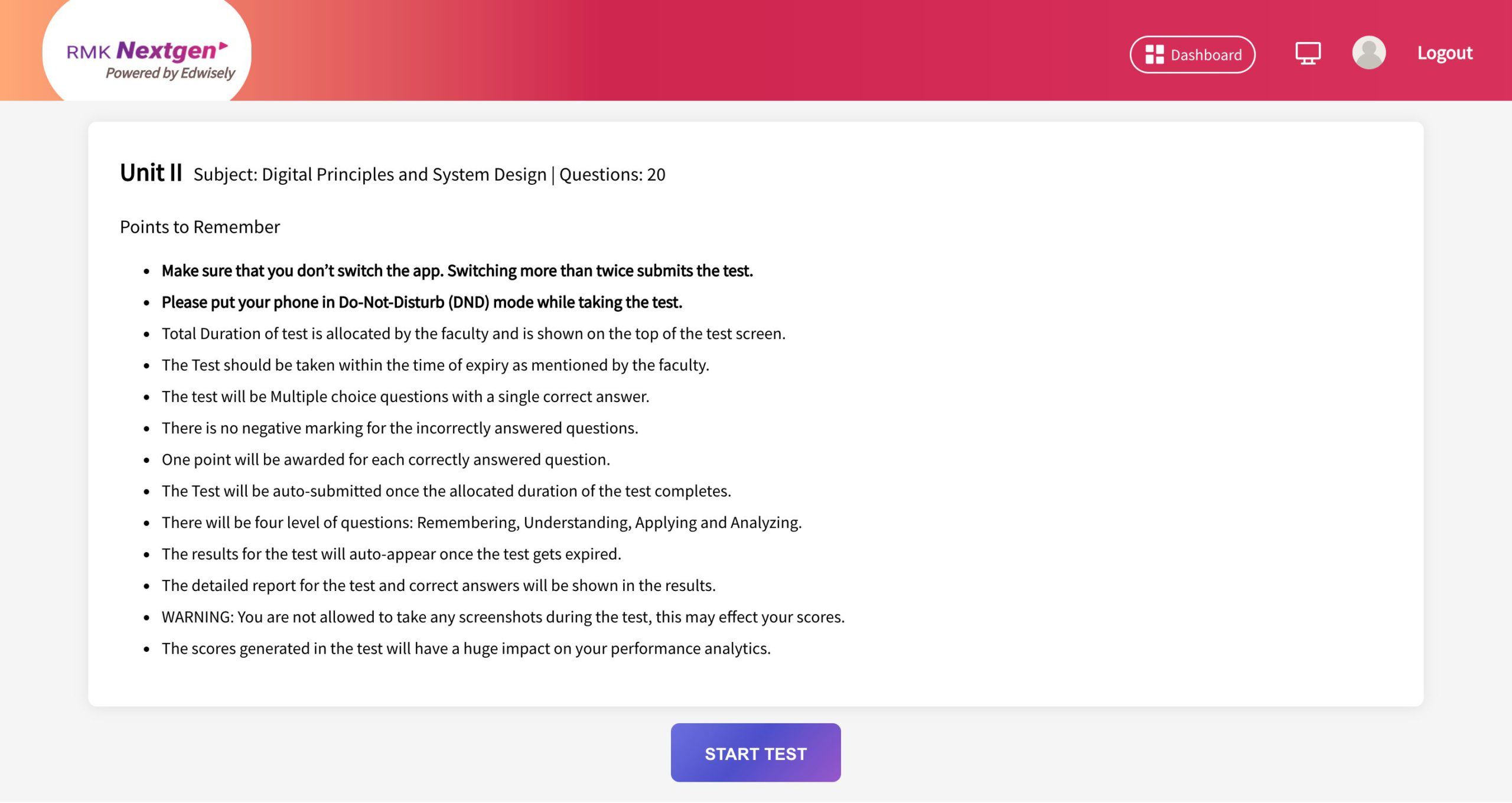 5. You can see all the questions in the question panel on the top.
Click on the question you want to answer.
Click on the answer that you think is right.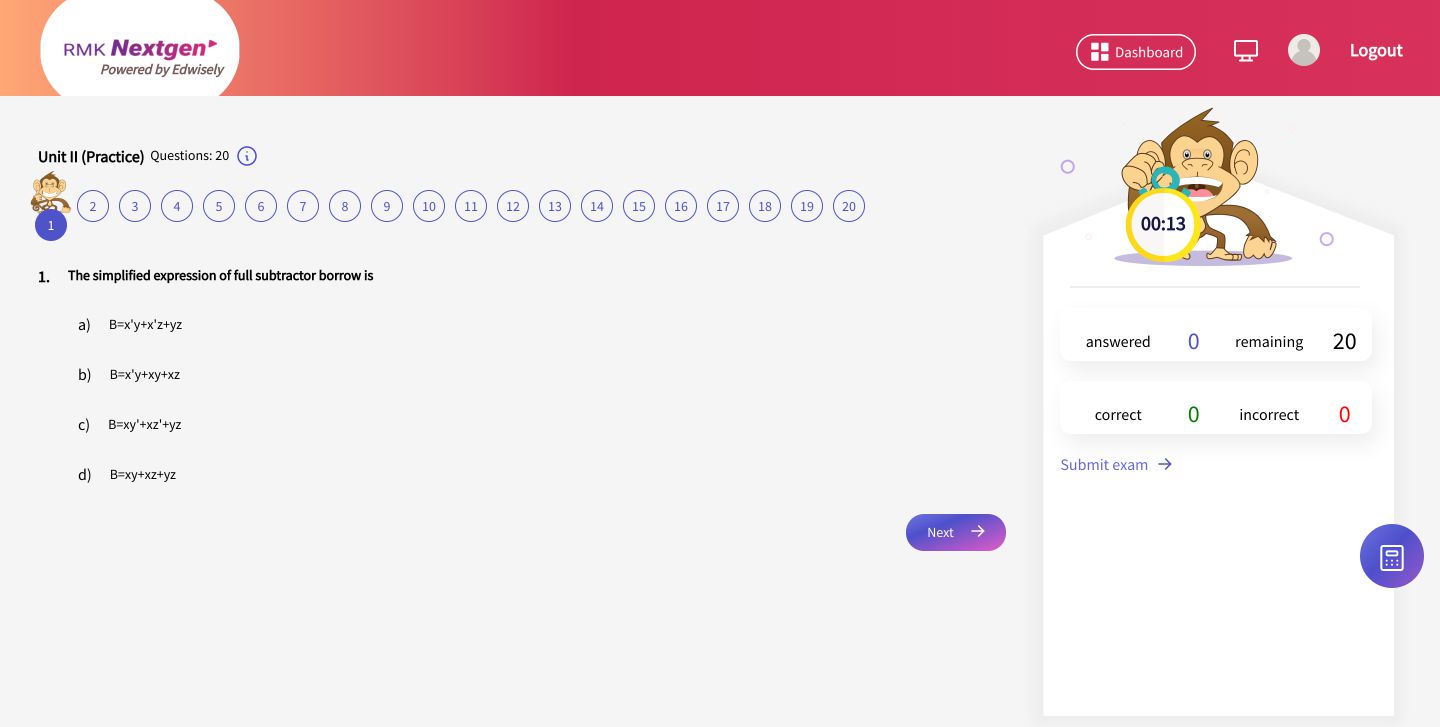 6. You'll immediately be shown if you had the correct answer.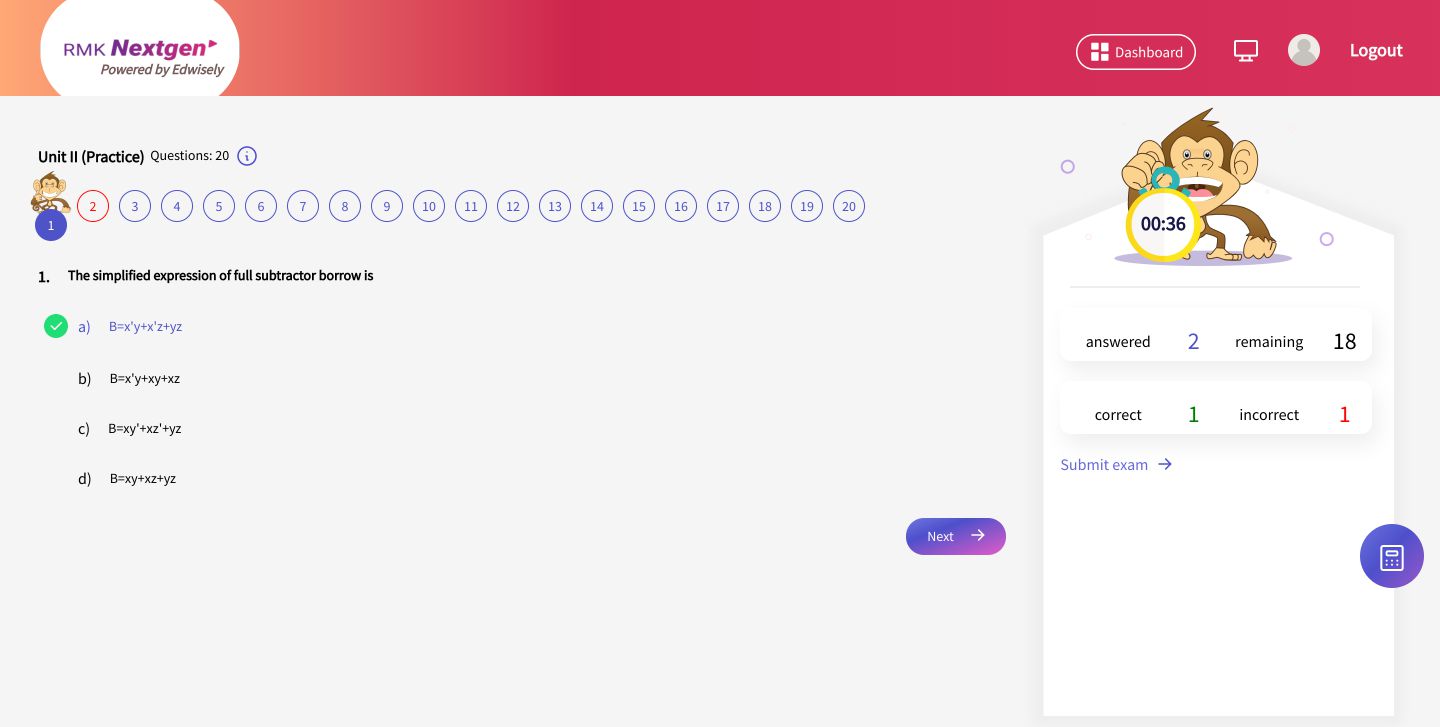 7. If you have not selected the correct option, you'll be able to see what the correct answer is.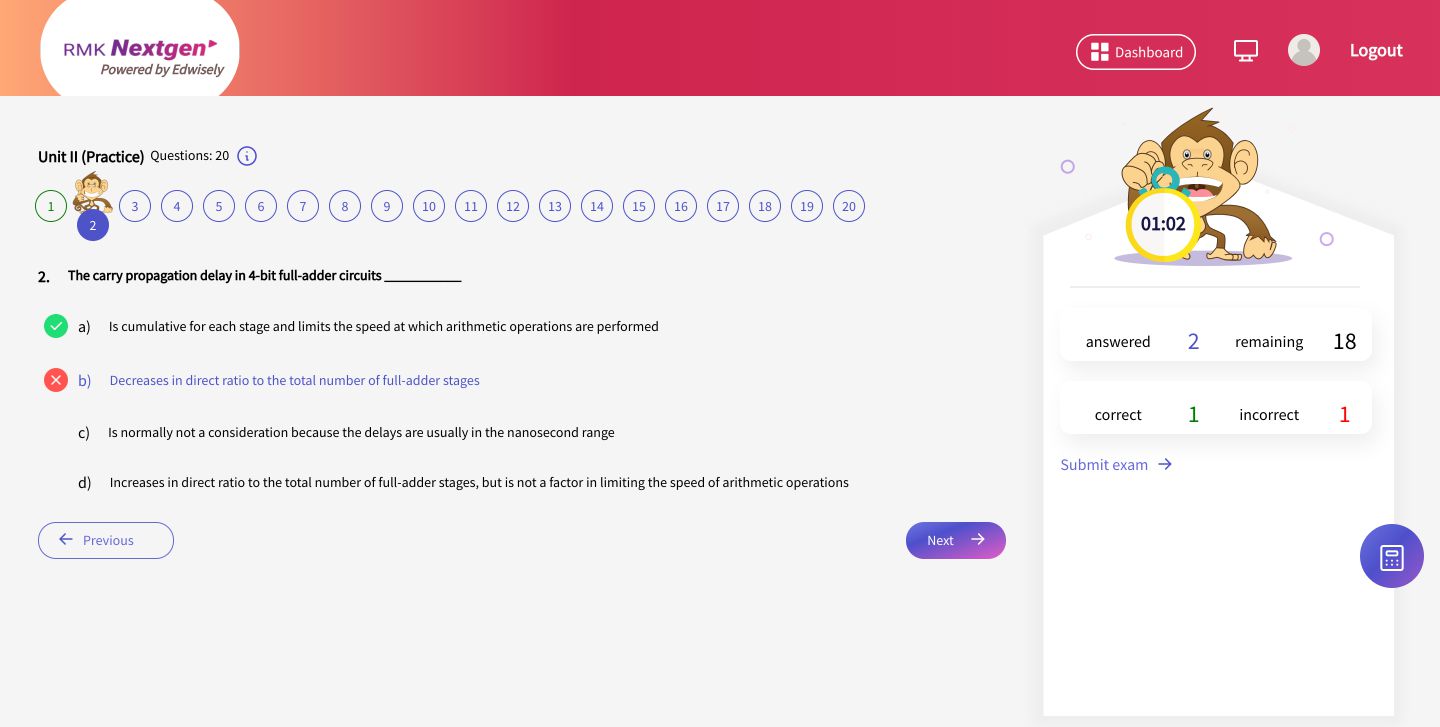 8. Once you practiced all the questions, tap on "Submit Exam" to submit the test.
You'll be prompted with a pop-up to submit the test.
Click "Submit" to proceed and Submit the Assessment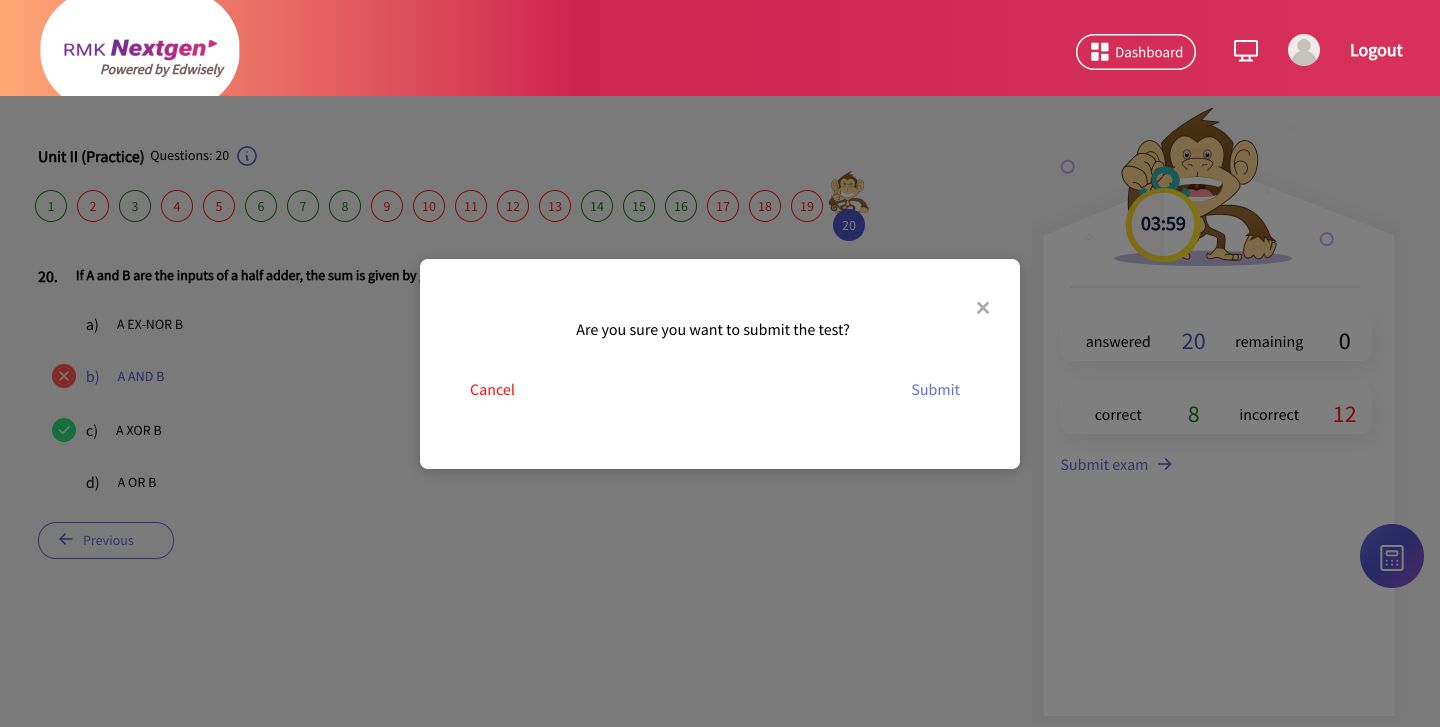 9. You can immediately see the results with time management and topic-wise analytics.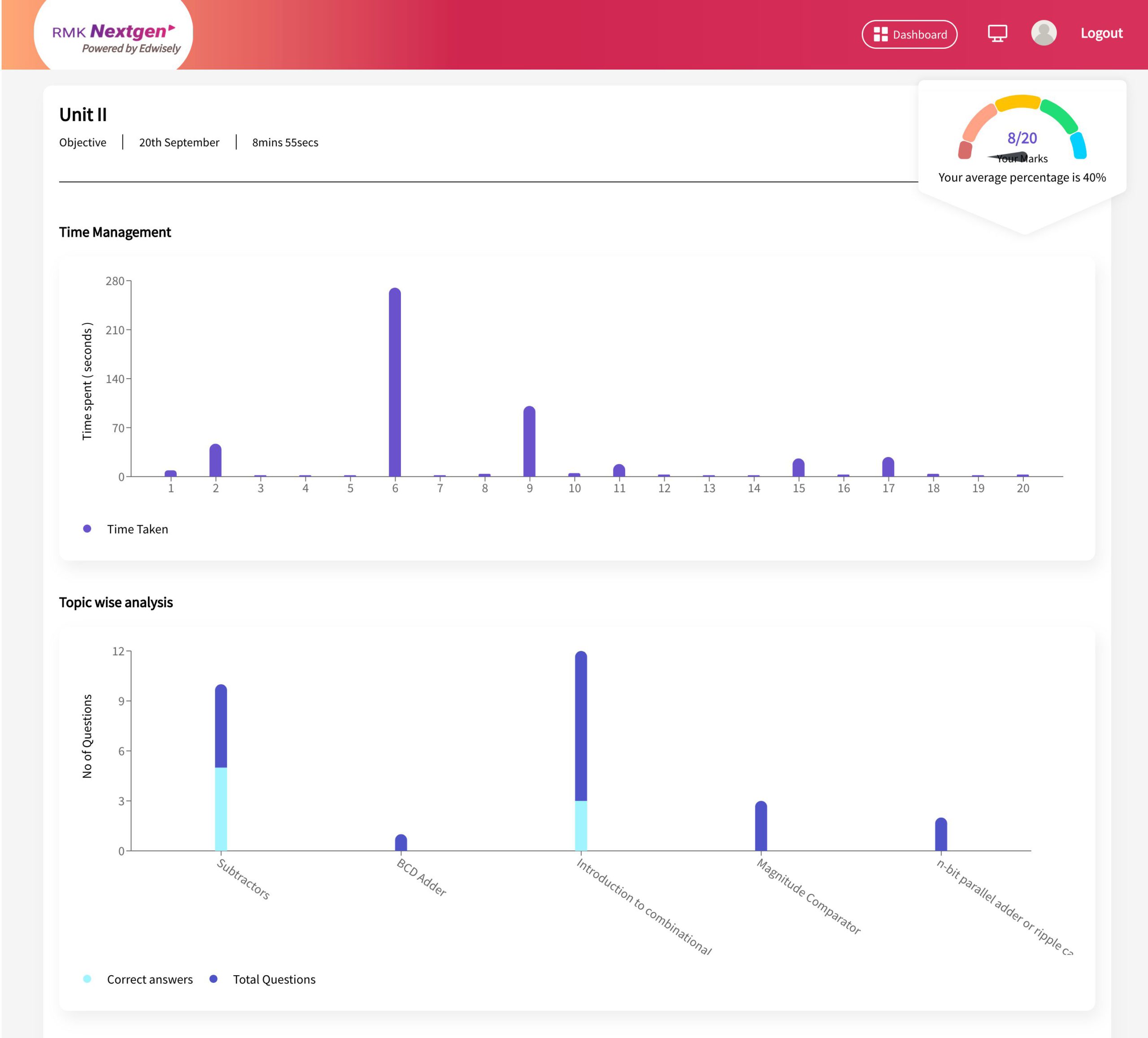 10. You can also do a question-wise analysis from the results.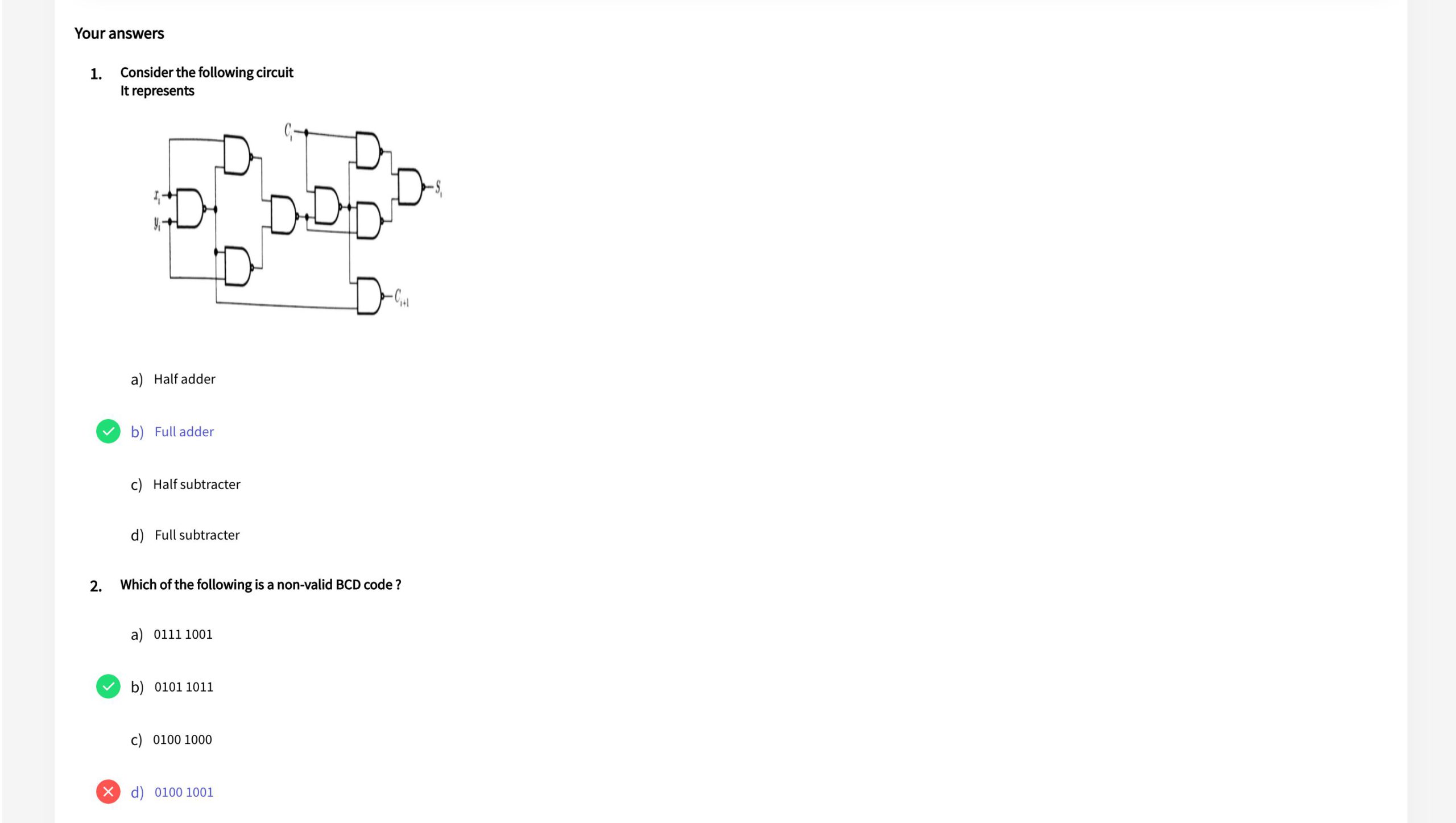 Mobile