Web Portal
If you are facing issues with any part of the Web Portal from Adding or Viewing Courses / Questions to Conducting examinations, please follow the troubleshooting below :
Step 1 : Hard Refresh
Land on Edwisely Web Portal
Click on the address bar -> Press the keys"Ctrl+Shift+R" together.
While on Edwisely Web Portal, again press the keys"Ctrl+Shift+R" together to Hard Refresh the Web Portal.
This should resolve the issues you are facing, if not please proceed to the next step where we clear the cache.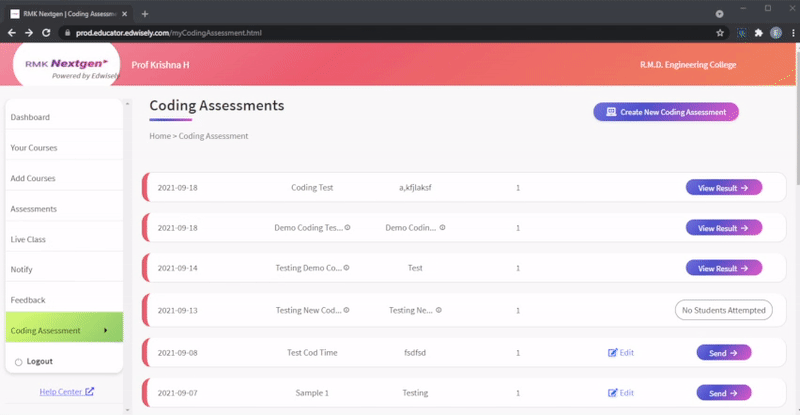 Step 2 : Clear Cache
We will clear cache of the Edwisely Web Portal, this generally doesn't affect your experience with other websites in your browser, in very rare cases it might log you out of accounts on other websites.
Below are official instructions give for some of the popular browsers, please follow "Delete cookies from a particular site" instructions and NOT Delete all cookies.
Android
iOS
Contact Us :
If the issue still persists, please contact us on our support channels :
Email : hello@edwisely.com
WhatsApp :
Phone :